Home » Full Day Tour » Kintamani Tour
Kintamani Tour
About Trip
Price : USD 50

Itenerary :
Tirta Empul Temple (Holy Spring Temple)
Gunung Kawi
Mount Batur Volcano
Coffee Plantation or Bali Agrotourism
Elephant Temple
Tibumana waterfall
Include :
English Speaking Driver
Parking and Toll fee
Mineral Water
Excluded :
Tirta Empul Temple (Holy Spring Temple)
5
Tirta Empul temple also known as the Holy Spring Temple located in Tampak Siring, for more thousand years the Balinese worshippers has been come to this temple for having the holy water to purified the body from Bad luck, local people believe if the water in this temple has power to clean body from negative things. a myth described if this sacred spring temple is build by God of Indra give to the dead warriors which been killed by Arrogant king Maya Denawa, the dead warrior come alive after sprang the water from this holy spring temple.
Gunung Kawi
Gunung Kawi Temple complex, locally known as Pura Gunung Kawi, is one of Bali's most unique archaeological sites, comprising a collection of ancient shrine reliefs carved into the face of a rock cliff. The main site is overlooks the sacred Pakerisan River, which also flows by the Tirta Empul Temple a kilometer up north. Across the river from the ancient reliefs is a temple courtyard featuring old Hindu architecture, which is a contemporary architectural style, which is especially during its 'piodalan' temple anniversaries.
Mount Batur Volcano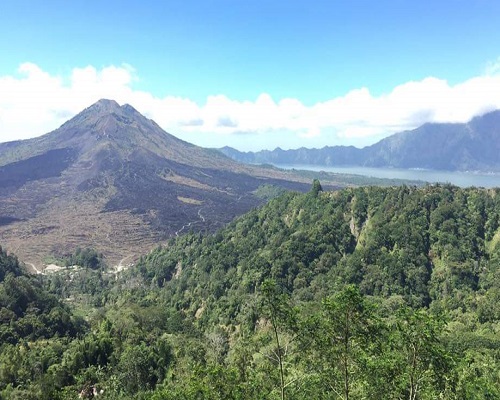 Kintamani Village is the object of mountain tourism is very unique and stunning, with cool air condition in the daytime and cold at night. Kintamani is 1500 meters high, the village of Kintamani his a cool, damp climate suited to growing oranges and passion fruit and on market day, which falls every third day, the main street becomes a bustling chaos of vendors, some of whom have traveled from far away. Tourism Object is located in the area is located in the village of Batur. We can watch stunning natural scenery of Penelokan, a combination of Mount Batur and the expanse of black rock with Lake Batur and on a blue caldera.
Coffee Plantation or Bali Agrotourism
Coffee Plantation or Bali Agrotourism is coffe farm where you can see varius of coffe planation and see the making of the famous animal coffe or known as a coffe luwak. in this place you can see various of plantation such as coffee arabica, coffee robusta, pineapple, balinesse snake fruit, and etc. expereince to see how to make Balinesse coffee, try the best of balinesse coffe or ginger tea with green view river valley. They sell variety of theirs original Balinese coffee products, herb oil and etc and see the civet cat the most expensive coffee maker, wellknown as Luwak, its produce "Coffee Luwak" and the process of the bean passing through the digestive tract of the civet chemically alters the proteins in the Luwak coffee bean to yield more complex and smooth flavors, not found in conventional coffees.
Elephant Temple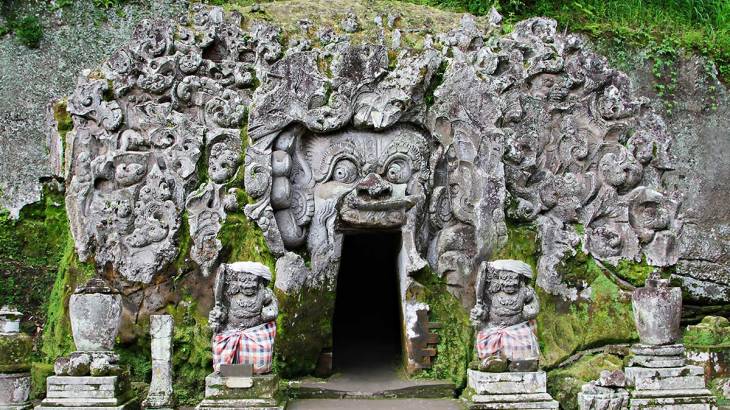 Goa Gajah's name is slightly misleading, lending the impression that it's a gigantic dwelling full of elephants. Nevertheless, Goa Gajah 'Elephant Cave' is an archaeological site of significant historical value that makes it a special place to visit. Located on the cool western edge of Bedulu Village, six kilometres out of central Ubud, you do not need more than an hour to descend to its relic-filled courtyard and view the rock-wall carvings, a central meditational cave, bathing pools and fountains.
Tibumana waterfall
Tibumana Waterfall is a twin waterfall that has 2 streams of water side by side. But when the river water is small, there is only one large stream that falls into a waterfall. Under the waterfall there is a pool of water that is not too deep so it is very comfortable if used for swimming or bathing. The manager has also prepared tires that can be used as buoys.
Area Covered for Pick Up :
Seminyak, Legian, Kuta, Nusa Dua, Jimbaran, Pecatu, Sanur, Ubud, Canggu, Denpasar, Benoa Harbour, Airport
Please contact us for pick up in different area
Booking Form
Contact Us ?

Booking Now!
Get Bali Tour Packages Prices at affordable rates. Our company Bali Vacation Tours provide the best facilities for Bali Tour passengers. Enjoy fun travel services from Bali Vacation Tours.