Home » Activities Tour » Bali Spa Tour
Bali Spa Tour
About Trip
Bali Spa Tour is a Bali Activities Tour package which offer the best Bali Spa packages with lowest price that you should try during your holiday in the island of paradise. Enjoy Balinese apa massage and other treatment with a professional and experience theraphists will give you and excellent therapy care for refresh your mind and body. Bali Spa provide Balinese style of Spa treatments with blend of ancient therapeutic remedies & modern day Spa rituals to be healthy, rejuvenate & well being. Through the healing hands of superbly trained therapist, we present only natural ingredient blend of products, the purest natural selected oils, herb & spices to deliver the ideal refuge for relaxation & rejuvenation. The Balinese believe that the body, mind and spirit work in harmony. The health and well being of all make the whole happy. Enjoy this delightful blend of massage techniques: traditional Balinese massage, reflexology, face and hand massage. Results in improved circulation, released muscle tension, and soothing relaxation.It's all in the name! Simply put, you will be pampered from head to toe for two hours. Enjoy a relaxing full body massage using the best in our custom blended aromatherapy oils. The focus now turns towards the heavens as you experience mental relaxation and serenity during Bali Spa. Your therapist will massage vital marma points as a golden stream of medicated oils cascades off your forehead and scalp. We strongly recommend relaxation after this deeply meditative and transformative experience.
Enjoy Spa Package with us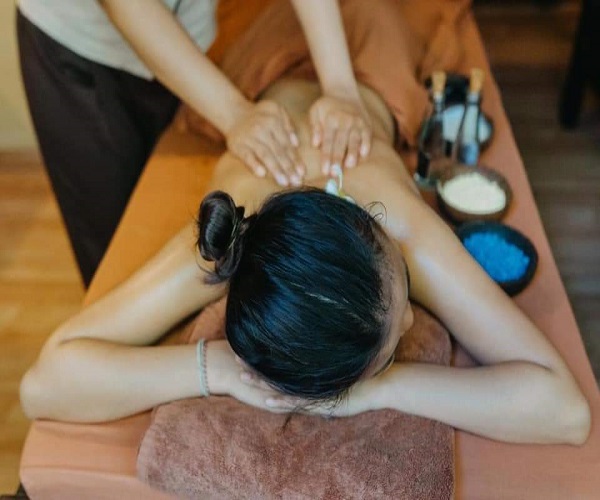 Bali Spa Tour Packages Itinerary :
Morning Activity :
09.00 - Pick up at hotel
10.00 - Enjoy 2 Hours Spa Packages
12.30 - Back to hotel
13.30 - Arrive at hotel
Afternoon Activity :
14.00 - Pick up at hotel
15.00 - Enjoy 2 Hours Spa Packages
17.30 - Back to hotel
18.30 - Arrive at hotel
Bali Spa Tour Packages Price :
Note :
Minimum Booking for 2 person
For Solo Traveller will have add charge IDR 200.000
Get Special price for group booking
Bali Spa Tour Packages Price Include :
Return Hotel Transfer with Private Car
Welcome Drink
Experience Balinese Spa Therapist
2 hours spa packages

Full Body Massage ( 1 hrs massage )
Foot Bath
Body Scrub
Flower Bath
Area Covered for Pick Up and Drop Off :
Seminyak, Legian, Kuta, Nusa Dua, Jimbaran, Pecatu, Sanur, Ubud, Canggu, Denpasar, Benoa Harbour, Airport
Please contact us for pick up in different area
Terms Payment
Payment is Cash Payment
Payment is on the day itself with our driver
Payment with other currency will convert based on daily exchange rate
Booking Form
Contact Us ?

Booking Now!
Get Bali Tour Packages Prices at affordable rates. Our company Bali Vacation Tours provide the best facilities for Bali Tour passengers. Enjoy fun travel services from Bali Vacation Tours.